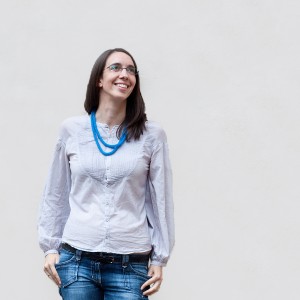 Who I am + What I believe
I'm a dreamer, an object poetess, and a space narrator.
I graduated Master of Arts in Design Products at the Royal College of Art in London. I have collaborated with international architecture practices in Paris and Prague, and I now work as an independent design consultant.
As a designer, I focus on creations that inspire people by their qualities and exquisite detailing. I love when a project involves several layers, scales or complexity, when a brief aims for change, be it cultural, social or emotional.
What I do
I design beautiful graphics, objects and environments that answer people's needs. I'm a design facilitator; I help clients to define their un-expressed desires about brand experience, products and spaces. Thanks to user research and design thinking, we tackle briefs that are worth solving.
Selected realized projects:
Briefcase for S.T. Dupont Paris
In collaboration with Dominique Perrault Architecture:
Mineral landscape for EWHA Womens University (Seoul, KR); Interiors for the Court of Justice of the European Communities (Luxembourg); luxury leather pouf Tricot for Poltrona Frau;
In collaboration with AI – DESIGN / Eva Jiricna:
Cultural Centre with two concert halls and a restaurant, interiors (Zlín, CZ); Café BBraun (Prague, CZ);
Awards and exhibitions:
Designblok 2013, d_CONTROL, co-curator for CVUT FA Industrial Design
Designblok 2012, co-curator for CVUT FA Industrial Design
Grand Prix 2011, Czech National Architecture Awards, Honorable mention in the interior category – Café BBraun, Prague (collaborator, AI – DESIGN)
Like Nowhere Else, degree show RCA, London, 2005
Pergo Innovative flooring competition, 1rst prize, 2004
Qatar Logo competition, 3rd prize, 2004 – logos for the Costume Museum and Museum of Islamic Arts
Comité Colbert, Galeries Lafayette Maison, Paris, 2003 – group exhibition
Jeunes Espoirs de la Création Comité Colbert, 2003 – Briefcase for S.T. Dupont Paris
Teaching:
September 2012 – present, Product Design tutor at the Czech Technical University, assistant to René Šulc, BA and MA.
September 2012 – present, associate lecturer in Graphic Design, Prague College, HND level.